Urchin
Urchin is a tool used to monitor statistics from a website or intranet and provides an analysis of server logs. Using Urchin, it is possible to monitor data over time, including retroactively. It operates in all major operating systems. UPDATE! Google releases Urchin 7. It looks more like GA and has expanded functionality.
The customers you are looking for are actually looking for you. The trick is to help them find your website, navigate them through the site, and make what you want them to do as easy as possible; be that online shopping, filling out a form, or downloading documents. This is where Urchin comes in.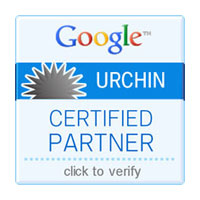 Urchin will help to understand the behavior of visitors to your website. Using Urchin, you can discover the problematic parts of your presentation.
All the monitored data remains on your server; an advantageous solution for a company with strict security policies for corporate intranets.
Who best appreciates and values the advantages of Urchin?
Companies with very strict IT security policies
Banks
E-commerce – large stores
Companies that need more in-depth analysis
Intranets
When to use Urchin and when GA:
If you want to monitor intranet statistics, use Urchin. GA is a hosted solution and needs internet access to do its job.
If you're monitoring a website, choose GA. It's much simpler to implement, administer, and it's free.
If you need flexible data administration about visitors to your website, use both. The combination allows you to utilize the advantages of both systems: the advanced functions of GA and the flexibility of Urchin.
GA analyses trends well, while Urchin presents exact data.