ET NETERA – IN ITS OWN WAY
Why has ET NETERA become the "Company of the year" 2009 in Prague?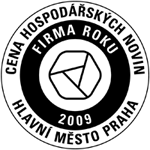 From the living room to the Penthouse.
A story of two students, one manager and the path to the top
In 1997 the Internet was just about to take its first breath when two students of the Czech Technical University (CVUT), Martin Holečko and Václav Bittner, founded a company called Et netera. Their parents' living rooms were regularly used as the office and the only external capital of the company was food provided by their mothers. However, not before long, the original idea to earn a bit of pocket money while studying disappeared thanks to their first big clients, Siemens and Annoce. Their first employees were recruited mainly from fellow-students. Then the first organisation structure followed, along new offices and new clients.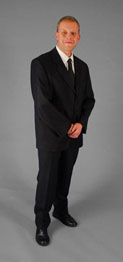 The internet fever arrived in 2001 quickly followed by a wave of foreign investors clad in expensive suits wanting to buy them out. However, the owners resisted the tempting offers and decided to follow their own path. A certain sense of satisfaction came only two years later when a company that once had wanted to buy Et netera again knocked on the door. Only this time, they wanted Et netera to buy them!
In the end, the two founders learnt one main lesson from this period. A company is a living organism, and if it is to progress it cannot depend only on itself. Therefore they took Martin Čenrohorský on board, and the experienced manager from a big company got the position they had never originally intended to have exist – becoming the company's director and ultimately, their boss. The cooperation was built on shared human values that they hold true in their daily lives. This is the reason why it still exists. A period of making Et netera a professional company followed - improvement of the quality of the team, implementation of processes, building of middle management, etc. All this resulted in the crossing of that magical line, 100 mil CZK turnover in 2008, and receiving a variety of awards internationally as well as nationally.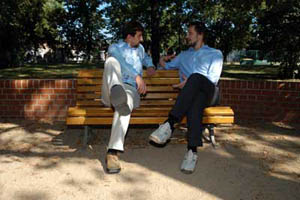 Today Et netera is a professional state-of-the-art Czech company that has managed to keep its family culture
What does Et netera do?
A company you know.
Simply said, Et netera creates web-sites, generally extensive, sophisticated (oh la la;)) and in some regards, unique . Our satisfied clients use these web-sites to communicate with their customers, partners and employees, to sell or buy, and simply said, to run their business. The production of a web page is now a craft "no brainer". The key factors in a successful site are, however, their genuine contributions and sense. That is why we value our excellent consultations and analyses..
We have always tried to choose projects that are in some way ground breaking for the Czech market. It was us who brought the largest Czech book seller to the Internet and created knizniweb.cz. We were the ones who enabled the first legal sale of MP3 in the Czech Republic due to the ilegalne.cz project. We have created the best operated Internet shop in the Czech Republic with Datart and with Fortuna , we are building the Czech Bet&Win; in fact we can say that it would be very difficult to find an Internet connected household that has never visited a site that we've created.
We create it all above an original Czech product which is now being used by editors in 90 countries around the world. We have developed this product right from its conception, and have managed to keep it at the very top, amongst the world best products in the Content Management Systems area. Briefly said – CMS are systems that manage the companies' digital contents from the very beginning of its acquisition or creation to its publication on the web or mobile.
Et netera has received numerous international and national awards for its work, for instance the Internet Effectiveness Award 2009, Zlatý erb (Golden Crest) 2009 (3rd place), The International Business Award 2008 (Stevie Award, considered by many as the 'Internet Oscar'), IT product 2008, the Best IT web 2008, Hewitt the Best Employers in CR (8th and 10th place), Deloitte Fast50 (6 times in total), Deloitte Fast500 (3 times in total), the European Business Awards 2007 (finalist in two categories) and WebTop100.

Why do clients choose us?
ZManaging of technologies is a must, what interests us is the real contribution
A lot of people can now program an application. The first and foremost interest of Et netera are the contributions, effectiveness, and purpose of intended solutions. Hundreds of our projects and contracts have enriched us with extensive know-how, and the experiences from our many areas of business allowed us to implement these results into proposed new projects.
The main asset of our company is our references. We like to joke that our current clients are our best sales managers. We are happy to give potential customers contacts for high profile companies' managers so they can ask about their experience with us.
Another advantage that we offer is fast and quality orientated clients service, i.e. support. As we strongly believe that the completion of an IT project is only the beginning, and the customer's real satisfaction will come to the surface mainly through follow-up support, when fast reactions are needed and solutions must be modified according to present time requirements.
What is Et netera like?
We shall not sell tomorrow for today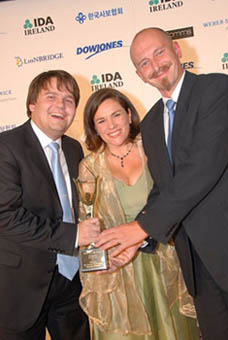 Reliability, emphasis in details, client orientated attitude, even our swagger, regarding , professional project management including the guarantee of the contracted price and on-time delivery, (surprisingly this is not commonplace in the IT area) are some of the most important characteristics of our company. I.e. we fulfil our promises in the long term and it is a well-recognized fact in the market.
Apart from trust, our clients appreciate that we prefer a long-term cooperation to the short-term profits and follow the rule 'we shall not sell today for tomorrow'. Moreover, we are not afraid to be critical of a client's project intentions – if we think the project makes no sense we prefer not to take it on.
Aside from this Et netera strives to introduce a bit of humour and buoyancy into business, its environments, and to the general wide public. That is represented by untraditional and perhaps even mischievous marketing procedures, including among others the internationally awarded Offlineblog (a sarcastic black board outside the company used as the only off-line blog in the world, www.offlineblog.cz)), Blanka Radio - (internet) broadcasting with the news from the building site of the tunnel in the Letná part of Prague bearing the same name Blanka (www.radioblanka.cz), ) the Ljama comics from the company environment (ljama.etnetera.cz)or the regular monthly public performance at the frequented Letna Park "Ervín", which has found a many fans, not only amongst the morning passing-by commuters.

We constantly strive to move forward and re-invest a large part of our profits into research and development. Part of our innovation culture is so-called ETN lab. This is a chance for our employees to reach into the world markets with their ideas. All the while it is important to get results – to 'transform the idea into practice'. If the idea or projects are unsuccessful, it does not matter, however success brings only positives. We also cooperate with universities, for instance we teach our own subject at the Czech Technical University, "Digital content administration."
Who is behind Et netera?
People are the very essence of what Et netera is really all about!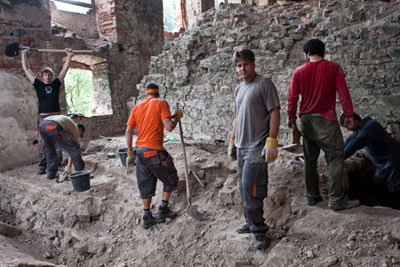 The life of the modern person consists principally of three parts, sleep, work, and so-called free-time. We believe that 1/3 of one's life is way too much to be treated differently than their personal life. Therefore we strive to have an open and friendly atmosphere in our company, which at present has more than 80 employees. Everybody knows everyone and we respect and help each other. We share the same sense of humour, participate in sports, support free-time activities, publish our own comics, and organise social events at the weekends. Not to mention our normal activities such as donations, support of NGOs, recycling, and sponsorships. However we do not limit our activities to just financial contributions as we believe in "hands-on" collaborations as well. For example as part of a company event we helped to reconstruct an abandoned castle.
We believe that training, benefits, and education are essential. Briefly said "people" are our main resource, and we therefore try to support them, even in difficult times. We try to identify their strengths and then adjust their work accordingly.
After all most of our management have risen through the ranks in Et netera.