Etnetera Again Finishes in the Top 3 in Best Czech Employer Awards
19. 11. 2013, Author: Ondřej Čihař
Etnetera a.s., a leading Czech creator of websites, again finished third in the Best Employers ČR 2013 competition, becoming the only Czech company to finish in the top three four years in a row.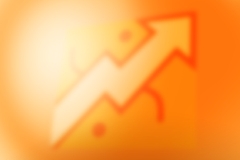 The results of the 10th annual Best Employers in the Czech Republic were announced on Thursday, Nov. 14, in Prague's DOX gallery. The project is organized and run by international consulting and outsourcing company AON Hewitt. The goal is to use a motivational analysis of employees and the degree of alignment between their needs and HR tools that companies use to show what separates the best employers from the rest. Any company with at least 50 permanent employees and two years of activity in the Czech Republic can participate.
This is the fourth year on the trot that Etnetera has finished on the podium. This success comes from our long-term strategy of building a working environment and conditions for our employees such that the time they spend at work is enjoyable and productive for them and for the company as a whole. These efforts culminated in 2011 when the company began to implement principles of freedom at work.
"Over the long term, we've tried to build a company where people feel free and do what they are best at. We specifically try to limit rules and give our employees as much freedom as possible. The fact that we've been selected among the best employers in the Czech Republic for the fourth year in a row is a clear signal from our employees that the choice to become a democratic company was the right one," Etnetera a.s. Executive Director Martin Palička said.
A total of 46 companies took part this year. The study took into consideration the opinions of more than 11,000 employees, 1,900 middle managers, and 200 top managers that filled our surveys about their employers. This sample represents a population of approximately 20,000 employees.
Results of the Best Employers Czech Republic 2013
Small and medium-sized companies
1. ABBVIE s.r.o. (Pharmaceutical Industry)
2. Glenmark Pharmaceuticals s.r.o. (Pharmaceutical Industry)
3. Etnetera a.s. (IT/Software)
4. Edwards Lifesciences AG, organizační sl. (Pharmaceutical Industry)
5. AQUASOFT spol. s r.o. (IT/Software)
6. SolarWinds Czech s.r.o. (IT/Software)
7. ComAp a.s. (Energetics)
Large companies
1. AVAST Software a.s. (IT/Software)
2. MICROSOFT s.r.o. (IT/Software)
3. SAP ČR, spol. s.r.o. (IT/Software)
Etnetera's results for the last four years:
| Result | 3rd place | 3rd place | 2nd | 3rd place |
| --- | --- | --- | --- | --- |
| Year | 2010 | 2011 | 2012 | 2013 |
| Motivation rate in ETN | 77% | 79% | 89% | 88% |
| Average motivation rate in the Czech Republic | 52% | 50% | 60% | 59% |
Selected indicators of satisfaction among Etnetera employees (2012/2013 year-on-year comparison)
The
importance of people
indicator increased, which we attribute to the transfer of competences to teams and the resulting greater degree of alignment with the employer among all our people. Employees are simply able to influence their work and that helps them understand the importance of individual activities.
Satisfaction with recognition
remained at a very high level, showing the team-like nature of our company. People are able to support one another and show others that they value them.
Satisfaction with career growth
continues, which shows the availability of opportunities to prove one self and work on fascinating projects. We can also see technical innovations made in recent years as a result of work done within the teams, which began to produce better and more appropriate solutions and received support from the company during implementation. There was also a strengthening of the understanding of the person as more important than the technology, and more opportunities to take roles in business development or project management. For example, as part of our accelerator, several employees had the chance to work on their own projects using financial support from the company.
Nearly 90% of employees said they are
in alignment with the Etnetera brand
, as they themselves define what that brand is.
More than 79% of employees are satisfied with their
work/life balance
and 92% are satisfied with the
working environment
at our company. We refused to implement any across-the-board home office regulations. Everything is directed by smaller work groups/teams, which decide how they will work among themselves. We respect our employees' needs and the needs of their families. The only rule is that you don't limit or impair your colleagues' work, but instead work to nuture and develop it.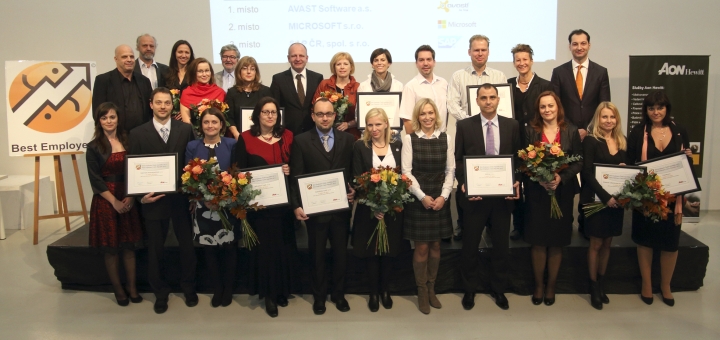 Upper row: third from left Kamila Štěpánková, fourth from left Eduard Kučera (both Avast Software) Pavlina Eneva, Martin Helikar (both SAP ČR) Iva Herlesová, Dagmar Ševčíková (both Microsoft) David Procházka, Martin Palička, Miroslava Hrivňáková (all Etnetera) Hristo Borissov, CEO Aon Central and Eastern Europe
Bottom row from left: Ivana Vandlíčková, project manager of Best Employers Česká republika Jiří Havránek, Eliška Hausnerová (both Glenmark Pharmaceuticals) Dagmar Mrkosová (Aquasoft) Petr John, Ida Kodrlová (both Solarwinds Czech) Eva Šebestová, Branislav Trutz, Soňa Mezöfi (all AbbVie) Blanka Chladová, Martina Hrodková (both ComAp)