Etnetera Wins the Digital Agency Tender for NIVEA, NIVEA MEN, and Labello
04. 12. 2013, Author: Ondřej Čihař
Etnetera a.s., a leading Czech creator of websites, won the digital agency tender called by Beiersdorf for the cosmetics brands NIVEA, NIVEA MEN, and Labello. Beginning in January 2014, Etnetera will provide online marketing activities for all the brands in the Czech Republic, Slovakia, and Hungary; from administration and social media communication (Facebook, YouTube), through creative banner campaigns, all the way to content management and design for websites and microsites.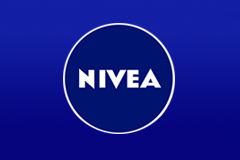 Etnetera will also provide strategic consultation on the overall online marketing concept and will communicate with NIVEA brands' CEE digital marketing departments and with Beiersdorf corporate headquarters in Germany. Seven providers took part in the three-round selection process.
"We selected Etnetera because of their abilities in most of the areas that we need covered in the area of digital marketing; the strong team they put together to match our needs; their proven digital marketing experience; their exceptional reputation on the market; and because of a high-value price proposition," said Pavla Šrámková, NIVEA, NIVEA MEN, and Labello digital media manager. "We expect professional services in all areas of digital marketing and in the long term we'd like to form a strong partnership that will be mutually beneficial and that will advance both our companies."
"The broad range of ETN Group companies and its partner Fragile Media covers everything involved in digital marketing (from administering social networks and creative work, to marketing consultations, web analytics, and even developing any type of online application,) made this tender an ideal challenge for us. We put together a strong and experienced team; proposed basic processes and administration; leveraged our experience from our current cooperation; presented our past successful projects; and offered a very interesting price. After a rather long three-round selection process, we succeeded and immediately started working with our client on taking over all online activities in the Czech Republic, Slovakia, and Hungary beginning next year. We look forward to it and to our continuing cooperation with the team from Beiersdorf," said Etnetera account manager Martin Petrovický.