Etnetera Acquires AppSatori to Expand Services
18. 06. 2014
ETN Group, which owns Etnetera a.s., Etnetera Logicworks, Etnetera Activate, and Etnetera Vision, acquired AppSatori, one of two premium suppliers of Google Apps solutions for small and medium-sized companies in the Czech Republic. The original brand and logo will be retained, as only the business name will change to Etnetera AppSatori s.r.o. Etnetera thus expands its cloud services offering to include implementing Google Apps for companies. Subsidiaries of the ETN Group now cover a wide range of Google technologies and services, including Google Adwords, Google Analytics, Website Optimizer, and now Google Apps.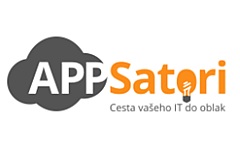 The main goal is to create synergies between the years of experience in implementing Google Apps and developing an established brand one the one hand, while on the other hand leveraging Etnetera's foundation and experience on the Czech IT B2B market. "One of the side effects of creating a free work environment at Etnetera was implementing Google Apps. Everyone on the market knows that sharing information using cloud technologies is one of the keys to fostering an innovative environment. We add cloud technologies to years of experience of working in a democratic environment, which means we know change management, both technologically and in terms of how it affects people," said Petr Jareš, Etnetera manager and a new member of the team that will be responsible for the company's expansion.
Etnetera Appsatori will not only focus on implementing Google Apps, but also other services associated with Google – such as the aforementioned change management, consulting and specialized training for sales associates, administrators, or managers focusing on combining democratic principles of work with new technologies. The team for developing custom applications and corporate solutions will also be expanded. Current clients include Socialbakers, Inmite, orFragile, as well as the state-controlled Technology Agency of the Czech Republic, Účetnictví on-line, the Prague Zoo, and others.
"By fusing with Etnetera, we gain the stable foundation of a strong business entity that will allow us to grow faster while expanding the knowledge, services, and solutions we can offer to our current and future clients. We will also be able to develop our portfolio of Google Apps," said Ivan Kutil, one of the founders of AppSatori.
AppSatori will also complement the companies in ETN Group. "The group includes a series of technologies and services that cover a broad range of client needs; from the development of complex internet technologies, to detailed analysis of customer behavior in e-shops, personalization, media buying, sales and service of Apple products, and now consulting and a technology portfolio focused on Google and cloud services," said Václav Bittner, ETN Group co-founder and board member.
About AppSatori
AppSatori was the first company in the Czech Republic to focus solely on Google services and currently offers a seamless transition to Google Apps: setting up the environment and migrating data, change management, user training, and expansion through developing automation and applications. The company's team of certified specialists have years of experience using and implementing Google services and technologies. Clients include the Technology Agency of the Czech Republic, the National Internet Security Center, Granton Consulting, CEMark, or Your Prague Hotels. See the company's website for more details htttp://www.appsatori.eu..
ETN Group a.s. is comprised of Etnetera a.s. (www.etnetera.cz), a leading Czech creator of websites that are innovative, complex, and influential; as well as Etnetera Activate, offering online business consulting and advanced web analytics (http://activate.etnetera.cz); and Etnetera Logicworks s.r.o., which sells, tunes, and provides professional maintenance for Apple products for corporate clients (www.logicworks.cz). Etnetera has received a number of awards, both foreign and domestic, for its endeavors, including Prague Company of the Year, 2009; Responsible Company of the Year, 2010, Best Employer in the Czech Republic three times (three years in a row in the top 3), the IEA, IBA, EBA, the Fast50, as well as others. Clients include Allianz, Annonce, Ahold, Blue Style, ČSOB leasing, Datart, Fortuna, Import Volkswagen Group, Telefónica O2, Siemens, Škoda Auto, ŠkoFIN, and others.