Et netera Dominates the Internet Effectiveness Awards; Wins the Grand Prix Prize and First Place in Four Categories as Well as One Second Place
07. 10. 2010, Author: OČi
ET NETERA a.s., a leading Czech supplier of e-business solutions, won five prizes, including the Grand Prix at the Internet Effectiveness Awards, which recognizes the most effective projects on the Czech internet.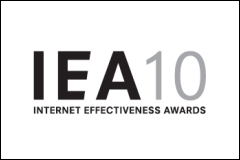 The Internet Effectiveness Awards is a competition organized by the Association of e-Business Solutions Providers – Asociace.biz, where the expert judges recognize exceptional projects and solutions on the Czech internet, chiefly from the point of view of effectiveness. All the winners in 15 categories have to prove their solutions use the internet to gain clear results in respect to the costs of the project. "The ratio of investment versus final results is important. Even small organizations and projects can be successful when compared to those from large companies," said Václav Šourek, the awards' director. The ceremony took place at Prague's ZOO Aquarium with a South Seas theme hosted by Iva Pazderková.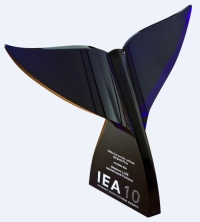 Et netera's Fortuna – sázky Live won in the "Consumer Goods and Services" and "Best Use of Online Sales" categories. "Online betting makes up almost half our turnover, which is why we are paying more attention to it. This award confirms that we went in the right direction with the right partner," said Michal Hanák, Fortuna's chief bookmaker.
První multimediální, Et netera's subsidiary, won for its F1Sports.cz portal in the "Auto-moto" and "News and Media""News and Media" categories. Also, the joint project "CV Aggregator" by Atobo – www.spravnykrok.cz (another of Et netera's subsidiaries) and Sprace.cz won second place in the "Best Use of Online Sales""Best Use of Online Sales" category. The judges also rated the Fortuna – betting live the best project among all the winners and awarded the project the Grand Prix prize. "We are definitely pleased, not only because of the Grand Prix, but especially because of the victory in the "Consumer Goods and Services" category, because it is traditionally filled the most nominated projects," said Petr Jareš, Et netera's sales director.