10 Web Application Types that Can Simplify Your Life
14. 08. 2007
Companies can see the Internet as a business opportunity – as a new advertising, communication, promotional or selling channel. Individuals can see the Internet as a mobile workplace. You can use office and multimedia applications directly on the Internet from any place in the world. You need only an Internet connection and some suitable appliance (e.g. smart phone, PDA , laptop or desktop in Internet café). The applications available on the Internet are called web applications or online applications. This article tries to summarise the most useful free application types that you can find on the World Wide Web.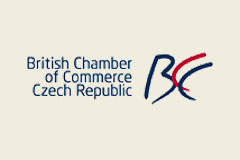 The next paragraphs might seem like a PR article from Google, but the majority of representative – popular and widespread – applications originate from Google labs. This article is not, therefore, PR, but just an objective view of the situation in the field of web applications. As one Czech legend, Jara Cimrman, once proclaimed: "We could disagree with it, we can protest against it, but that's the only thing we could do about it."
1. Communication
Almost every Internet user has an e-mail account today, whether a company or private one. A lot of users can access their e-mail account not only via their e-mail application but also via web interface as well. One of the best is, for sure, Google Gmail (http://mail.google.com/). It is a well-arranged e-mail client that enables – except for receiving, writing and sending e-mails – categorizing of (label) mail, use of shortcuts, filtering of spam and storage of nearly 3 GB of data in an inbox. Google Gmail is available via mobile phone as well (http://www.google.com/mobile/).
One of the widespread instant messengers – ICQ, or as ICQ2Go! (http://download.icq.com/download/icq2go/) – is available via an Internet browser as well. So you do not need to install anything when you want to communicate in real time, as you can keep in touch with your ICQ contacts all around the world. Internet telephony clients (le.g. Skype) are unfortunately not available via web interface.
2. Searching
It is quite impossible to find something without a suitable search engine nowadays. It is more important to get relevant results than to get a lot of results, quality is better quantity. That is why vertical search (quality – depth) plays a leading role in the expanse of horizontal search (quantity – surface) very often now. Vertical search is possible due to search forms with filters and categories of data that are indexed and described by keywords. Full text search is important too because enables a search of the content of documents, and not only on the meta data (descriptive information). It is not a surprise that one of the best online general search engines is Google (http://www.google.com/). Google offers an offline module as well – Google Desktop (http://desktop.google.com/). After installation you can use it for the search of documents, e-mails and other files stored in your computer. It can also be integrated with other applications or plugins – Google Desktop Gadgets (http://desktop.google.com/plugins/).
3. Content Aggregation
The Internet's advantage can be a disadvantage as well. We face information overload today. The Internet is full of data that we can hardly transform into information or even knowledge. That is why information and knowledge management is more and more important. It is increasingly difficult to recognize relevant things in the right context. This problem can be partly solved at the online level by content aggregation and syndication tools. Every good web page offers an RSS1 channel now. The RSS channel summarises the content of a web page. You can subscribe to it and then read the content via a special reader – e.g. Google Reader (http://www.google.com/reader/). There is no need to search and browse many web pages as they can be reached from one application. Almost all up to date Internet browsers support the RSS function (e.g. Mozilla Firefox, http://www.mozilla-europe.org/).
4. Office Tools
There is no need to install even basic office applications. You can use them online too. Ajax13 (http://us.ajax13.com/) tools offer almost everything – text editor (ajaxWrite), graphic editor (ajaxSketch), spreadsheet calculator (ajaxXLS), presentation editor (ajaxPresents) and multimedia files manager (ajaxTunes). The text editor and spreadsheet calculator are available as well via Google Docs & Spreadsheets (http://docs.google.com/). For time management, you can use Google Calendar http://www.google.com/calendar/). The mentioned applications usually dispose with the import/export functions.
5.-6. Multimedia & Communities
Internet users generally prefer information sources that they can change or adopt. We are talking about folksonomy, or user generated taxonomy – content classification. There must be only a few people who do not know about YouTube (http://www.youtube.com/) for video sharing, Flickr (http://www.flickr.com/) for photos sharin MySpace (http://www.myspace.com/) for social networking and complex presentations with blogging, or Last.fm (http://www.last.fm/) for music recommendations and individual Internet radio. All mentioned websites dispose of connected discussions (chats), ratings and recommendations.
7.-8. Publishing & Encyclopaedias
Everybody wants to publish now. You can, of course, build and run your own web site, but it is far simpler via an online CMS2. A particularly popular one is WordPress (http://wordpress.com/) which has an offline version (http://wordpress.org/). You can focus on content rather than administration. Wiki is a special type of CMS that is used for discussions and collaborative content editing. Wikipedia (http://en.wikipedia.org/). Is one of the biggest online open encyclopaedias where registered users can contribute. The fact that you can contribute and someone else can edit (extend) your article influenced Wikipedia's very vivid platform.
9.-10. Analysis & Statistics
The right tool can help improve content, position in search results, and attract new customers. This task is connected with SEM3/SEO4. A good tool is another application from the Google family – Google Analytics (http://www.google.com/analytics/). You can get a good overview of your visitors and you can even trace them.
The growing quantity of data and information on the Internet, along with sharing and reusing of that data, causes problems with copyrights and licensing. Authors, scientists, artists and educators can classify their works via the Creative Commons system (http://creativecommons.org/) for use in images or photos.. For an effective search of various media (audio, video, photos, images) using the Wikimedia Commons repository (with proper rights information), you can use Mayflower (http://tools.wikimedia.de/~tangotango/mayflower/).
Online applications can have complex intranet/extranets built upon CMS and these enterprise portals can integrate with other company information source such as software and hardware (e.g. communication systems via interface). Enterprise portals can manage process automation and workflow as well as enable personalisation of individual settings (e.g. navigation and structure). Interaction, feedback, ratings, voting, discussions and recommendations are also available.
About the Author
Patrik Plhoň works as a Consultant in Et netera a.s., a company providing smart e-business solutions. He graduated from the Institute of Technology in Sligo, Ireland, with a Business Information Systems specialization). He loves sports, travelling, music, cinematography and literature. You can contact him via e-mail at patrik.plhon@etnetera.cz.