Supporting
We do not keep everything for ourselves. We try to help others in various ways. However we realize we cannot save the whole world.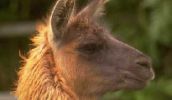 We adopted a Guanako Lama in the Prague Zoo. Guanako Lamas gather in small herds with loose internal structures. The males fight one another for the females by kicking, biting and spitting. They mark their territories with piles of droppings that can reach up to 2.5 m. The can reach speeds of 56 km/h and are excellent climbers. More information is available at zoopraha.cz.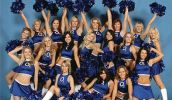 We look after the website of Chilli Cheerleaders, Czech champions in cheerleading. The cheerleader team was founded by Eurotel as the first half-professional team in the Czech Republic in 2001 with the direct participation of e2k Sports, a prestigious American agency, which has rich experience in forming similar teams in the U.S. When Eurotel merged with Český Telecom the girls performed under the name O2 Cheerleaders. Since 2008 they have been independent, performing under the name Chilli Cheerleaders within various sports, cultural and social events.
Within the "12 for 12" program we provide free promotion place for non-profit organizations.