ISO 9001 certificate
We have successfully completed the process of certification and received Quality Certificate according to ISO 9001:2000 for the area including: design, implementation, operation and support of information systems, information technology development, consulting and e-business complex services.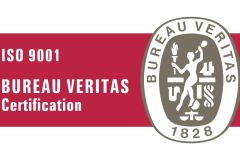 Although we had implemented most of the processes before we decided for the certification, the whole process was rather demanding for the company.  We were certified by Bureau Veritas Certification, one of the biggest certification bodies in the world. Et netera thus became a member of the Czech Accreditation Institute.
"To find a compromise between strict processes and a human approach to a thing which had been inherent to our company from the very beginning, it was a greater challenge for us than the certification procedure itself. The result is however worth the effort, I think, and it is not only us as the company but in particular our clients who should profit," said Martin Palička, Et netera financial manager, who was in charge of the certification process.